GET SOME AIR
THE LOWCOUNTRY'S PREMIER AERIAL and terrestrial VIDEOGRAPHy & Photography service
DIFFERENTIATE YOUR PROPERTY LISTINGS WITH
Aerial and Terrestrial Real Estate Photography and Video
As a one-stop shop, we produce dramatic video and still images of real estate interiors and exteriors from both the ground and air. Whether you're a realtor, home builder, property manager, a homeowner trying the "for sale by owner" route or promoting a property for Airbnb, our real estate packages will provide you a myriad of choices that will meet your real estate imagery needs and budget. We know what architectural elements to accentuate and those that simply should be ignored. Whether its a lanai, landscaping, a pool, walking paths, interesting back-yard features, or proximity to nearby parks, schools, or the beach, we will highlight those features that will assist you in selling or renting a property quickly and will help realtors get their next property to list. This all done with state-of-the-art drones shooting up to 4k at 60 frames-per-second, 24 mega-pixel camera equipment with wide-angle lenses, and powerful computer and software technology. Whether its commercial or residential real estate, large tracts of land, or large Lowcountry plantations, farms or ranches our ground and aerial photographs and video bring these selling points to life giving you the ability to market your property professionally across the globe. Discounts are available for multiple listens.
Schedule Appointment
All estimates are free and many can be done over the phone without visiting the property or construction site. Contact us at 843-247-5346 or hit the "contact us" button below for additional ways to reach us.
GAIN PERSPECTIVE WITH
Construction Progression Photography and Videography
You can now get a real birds-eye view of your projects with Palmetto Aerial Solutions. Providing unparalleled visuals of your entire project for a multitude of purposes including documentation and marketing, drone photography and videography is proving to be a game changer in the construction and development industry. structuring a package that will suit your needs, these projects can be recorded weekly, bi-weekly, or monthly and we can structure a package that will suit your needs using up to 4K video and ultra sharp 20 mega-pixel aerial UAV photography.
Schedule Appointment
All estimates are free and flexible according to materials and scheduling.
Additional Services Offered
Palmetto Aerial Solutions offers additional services. Some of these services include the following:
Asset Documentation e.g. insurance documentation

Mapping Services: We can provide data for surveyors or complete maps for large parcels of land or hunting clubs.

Commercials: We can provide all the B-roll footage you need to make your advertisements stick out from the crowd using up to 4k at 60 fps video.

Events and Festivals: We can shoot aerial stills or video of your event for future marketing of it.

Resort Marketing: Our Phantom 4 Pro has been given a "N" tail number by the FAA so that it may be flown commercially outside the USA and be brought back into country with ease. Local laws and permissions apply. Bartered stays for marketing footage is welcome.

Inspection: Towers, roofs and other hard to reach areas for insurance or documentation reasons.

Private Training: We provide one on one instruction to get you up and going as a hobbyist pilot with your own equipment. This training includes learning about maintaining your drone, batteries, accomplishing firmware updates, and other industry best practices that will give you confidence in your piloting skills.

Consulting: If you or your company is thinking about adding a drone program, we can help you decide if this is the right move for your firm at this time in this regulatory environment. From deciding on the equipment you would need to training your staff to be safety conscious pilots, we can help.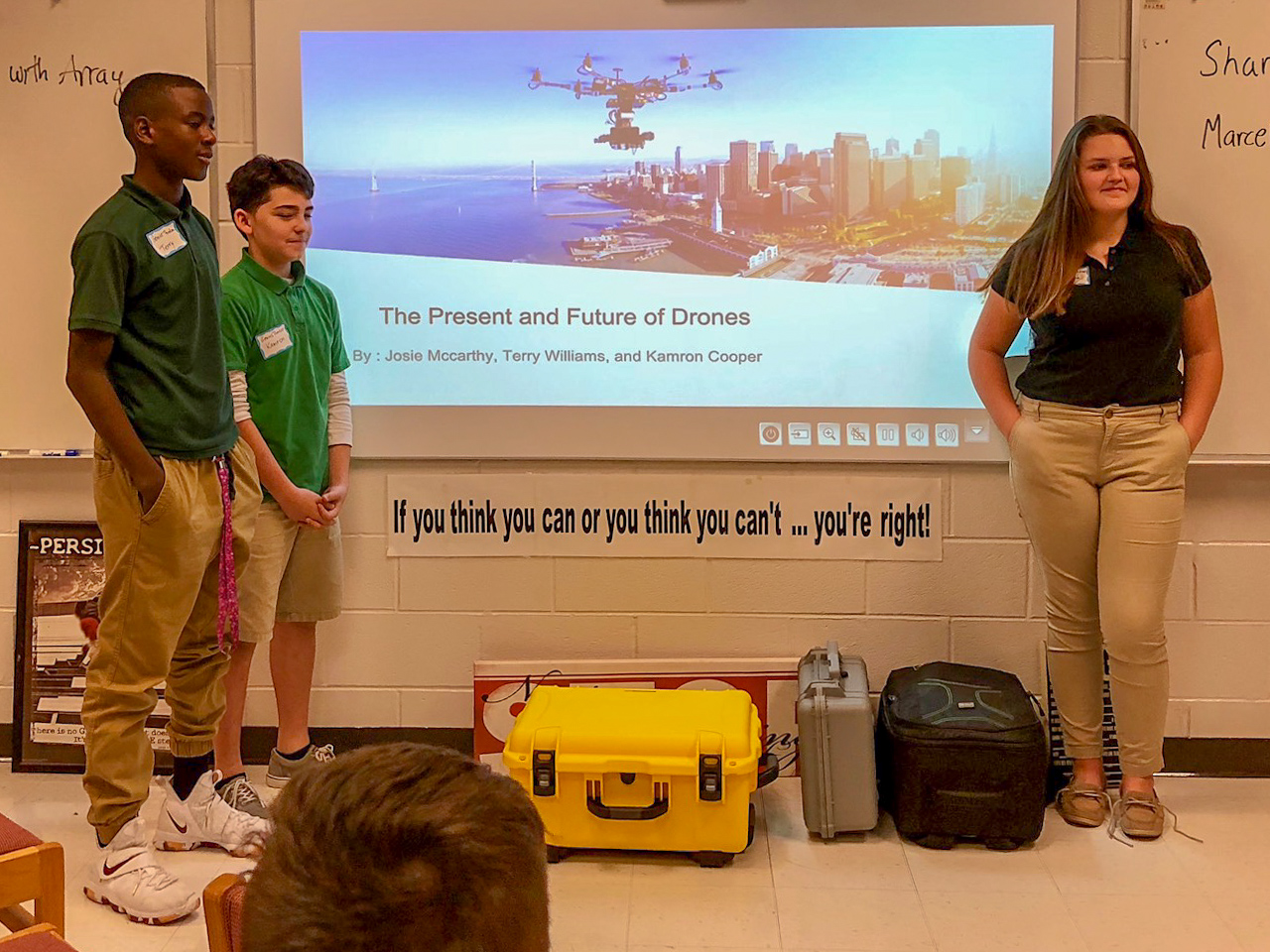 Educational Opportunities
We participate in educating people of all ages on drone technology and the use of them for problem solving in real-world environments. If you would like us to come to your school or organization to speak with the students or interested parties, please let us know.
"Is to provide every client the best imaging for their needs, in a safe environment, at a fair price utilizing efficient methods and professional grade equipment that provides a hassle-free and rewarding experience for our clients. Customer service is a priority to me and when we say we will be there, we will be there."
Robert S. Jones Jr.
Owner/Chief Pilot
About Us
Palmetto Aerial Solutions, LLC
Palmetto Aerial Solutions, LLC has affordable aerial and terrestrial imaging solutions for all your needs. We specialize in medium to high-end real estate in both aerial and ground photography (interior and exterior) and videography disciplines, construction progression stills, videos and reports, marketing collateral such as B-roll for web and television commercials, documentaries, documentation and asset inspections, and consultant services for establishing internal drone programs for companies such as engineering firms.
While we are a young company, we come to the industry with a great deal of experience and love for our craft. Our owner and chief pilot, Robert S. Jones Jr., as a historic preservationist with a Master of Fine Arts degree from Savannah College of Art and Design, has over 20 years of experience in shooting architectural photography and possesses over 5 years of UAS (drone) photography and videography experience. After all, a drone is a platform that can carry a camera in 3 dimensions, but as a pilot we need to know what we are doing in the flight safety aspects of a mission, but then you need to get the most out of the camera or sensor you are flying to produce good data, video and photos and their is a trained art and gained knowledge to doing this properly.
Jones has logged over 80 hours in the air as a commercial pilot with over 240 missions flown on multiple air frames within the last 2 years as a certified FAA SUAS pilot under Part 107. We are fully insured for liability up to $1,000,000 (greater amounts can be obtained if a particular job requires it). Our current clients include realtors, home-builders, surveying firms, and developers.